A powerful 7.8-magnitude earthquake has hit a wide area in Turkey and Syria, killing more than 300 people and trapping many others.
The quake struck at 04:17 am local time (0117 GMT) at a depth of about 17.9 kilometers (11 miles) and was followed by a 6.7-magnitude aftershock 15 minutes later, according to the US Geological Survey.
Turkey's AFAD emergencies service center put the first quake's magnitude at 7.4.
In Turkey, the earthquake killed at least 76 people and injured hundreds more. The death toll is expected to climb because of the heavy damage.
The quake leveled buildings across major cities in southern Turkey, including Kahramanmaras and Gaziantep, and caught most people while they were still asleep.
"I have never felt anything like it in the 40 years I've lived," Erdem, a resident of the Turkish city of Gaziantep, near the quake's epicenter, told Reuters. "We were shaken at least three times very strongly, like a baby in a crib."
Commenting on the incident, Turkish President Recep Tayyip Erdogan said in a tweet "I convey my best wishes to all our citizens who were affected by the earthquake."
"We hope that we will get through this disaster together as soon as possible and with the least damage," he added.
The quake also left behind many casualties and destroyed a large number of buildings in Syria's Aleppo, Hama and nearby provinces.
Syria's state media said more than 230 people died and many others wounded in Aleppo, Latakia and Hama provinces.
"Syria toll from the earthquake rises to more than 230 dead, 600 wounded," senior health official told the state TV.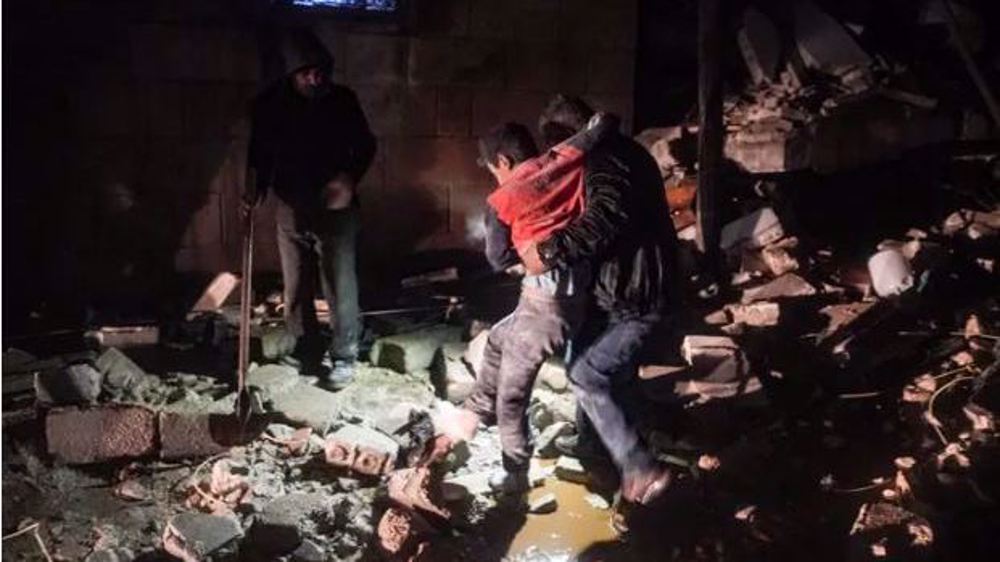 Raed Ahmed, who heads Syria's National Earthquake Center, told Syrian media that this was "historically, the biggest earthquake recorded in the history of the center."
The tremors were also felt in Lebanon and Cyprus.
People in the Lebanese cities of Beirut and Tripoli ran into the street and took to their cars to get away from their buildings in case they collapsed, Reuters cited witnesses as saying.
Turkey is in one of the world's most active earthquake zones. In 1999, more than 17,000 people were killed in the worst earthquake to hit the country in decades.